Wouldn't it be nice if you could leave your front door without frantically searching for your car keys? Or without constantly refreshing that timetable to see where your bus, train or tram is? And what if you could save a bit of cash and reduce toxic fumes and air pollution in the process? Perhaps you could even look forward to your commute?
Sounds good, right? Well, it is good. And it's us. Beryl.
Find us on a street near you....
How it all works
Beryl makes getting around easier, safer, greener and much more fun. Our app-based scheme is simple and secure, with online payment, easy-to-find bikes and no fiddly locks to worry about.
Hello. We're Beryl.
We're a nationwide UK bike -share scheme with the widest range of bikes, e-bikes, e-scooters and cargo bikes. Getting around with us is so simple that when you've done it once, you'll never forget how. A bit like riding a bike. 
Find out more about Beryl.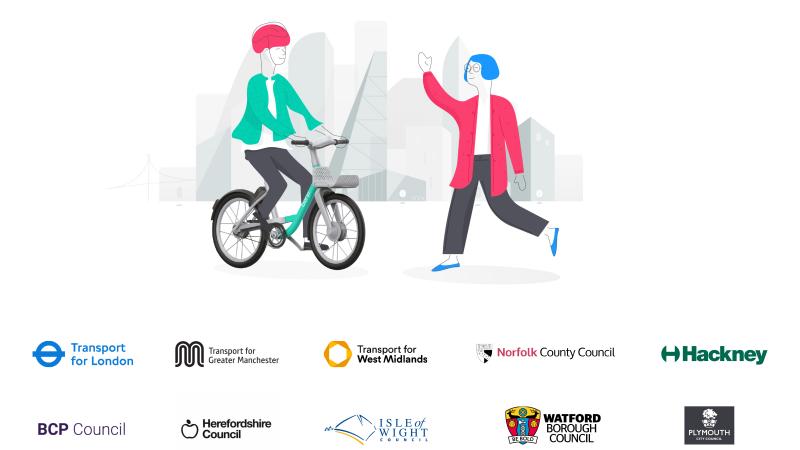 We're right up your street.
Forward-thinking towns and cities around the UK are already reaping the rewards of partnering with Beryl, and not just for the obvious 'green' reasons.
Discover why we are a UK leader in micromobility schemes, trusted by the world's largest transport authorities.
Stay seen, stay safe
We've joined forces with Tokyo Bike to distribute our famous bikes lights. Head to their store below.