Hereford Christmas free rides
Free 30-minute rides in Hereford this Christmas
We've teamed up with Herefordshire Council again to bring Beryl Bike riders free 30 minute rides across the city on key shopping dates this Christmas. Get your Christmas shopping done locally and get around in the greenest, most sustainable way there is. Read on to find out how you can take advantage of our seasonal offer.
↓
How do I access the free rides?
Beryl Bikes riders in Hereford will automatically have access to the free rides on the days and times when the promotion is active. 
To get started, simply download the Beryl Bikes app and sign up for an account. You'll need to add your payment card details to be able to hire a bike, but you won't be charged for any rides up to 30 minutes in length that end in a Beryl Bay.
When is the promotion active?
The Beryl Bikes Free Christmas Shopping Rides are available on the following weekends all day long (from 00:00 Saturday to 23:59 Sunday): 
Saturday 16th and Sunday 17th November
Saturday 23rd and Sunday 24th November
Saturday 30th November and Sunday 1st December
Saturday 7th and Sunday 8th December
Saturday 14th and Sunday 15th December
Saturday 21st and Sunday 22nd December
Free rides will also be available on the following Wednesday evenings from 4pm-Midnight for late night shopping:
Wednesday 20th November
Wednesday 27th November
Wednesday 4th December
Wednesday 11th December
Wednesday 18th December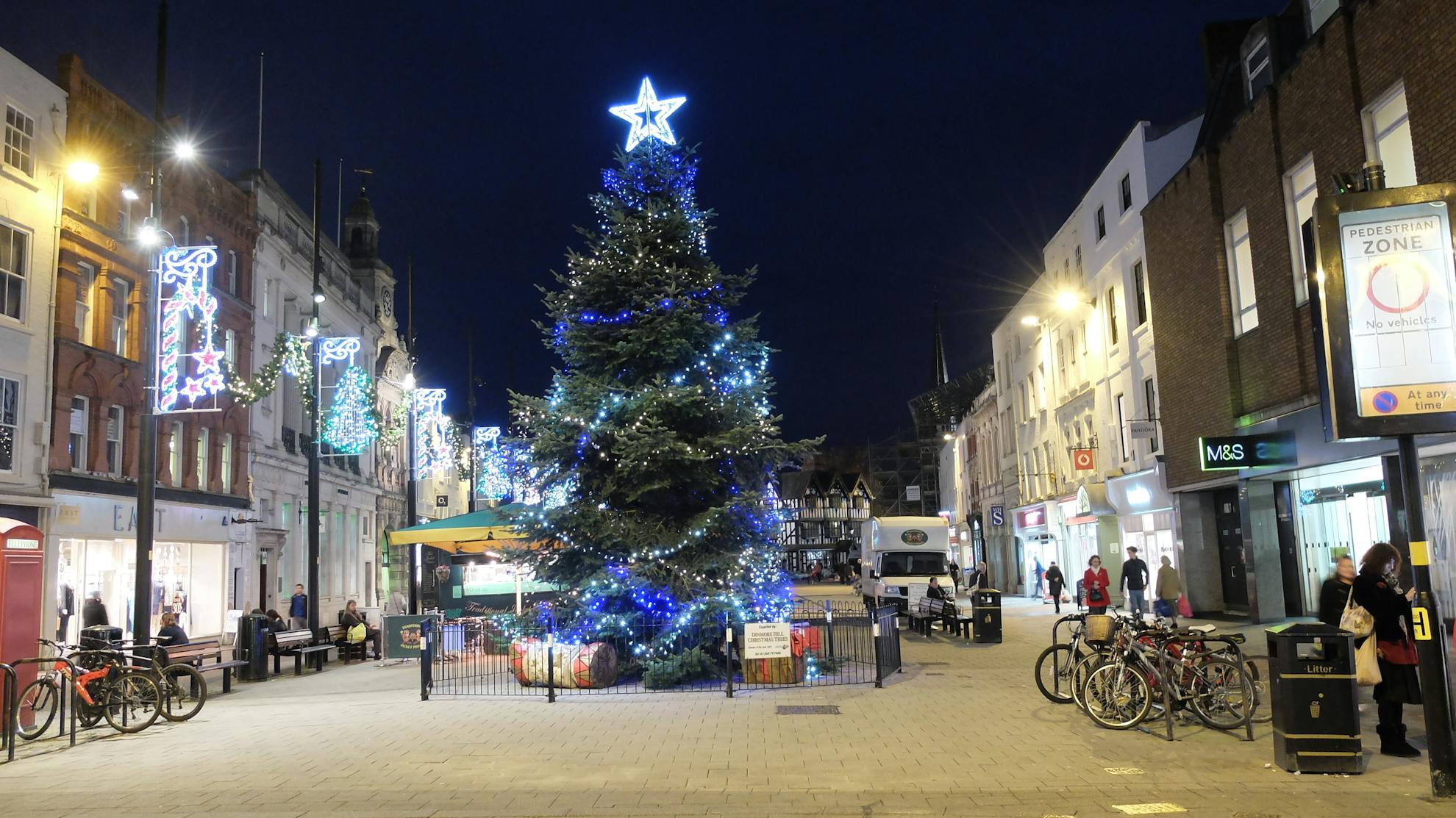 Are all rides free?
All rides up to and including 30 minutes in duration that end in a Beryl Bay will be free of charge. You can take as many rides as you like during the time that the promotion is active and they will be free of charge.
If your ride exceeds 30 minutes, any extra minutes will be charged at the usual rate of 5p per minute, or deducted from your existing minute balance.
You'll also be liable for any out of bay or out of zone fees as usual. 
What happens to my minute bundle when I have free rides?
If you have a minute bundle, the minutes will remain on your account and will be ready for you to use on days outside the designated promotion days and times. 
Minutes will only be deducted from your minute balance if your ride exceeds the 30 minute limit for free rides.