Keeping your bike safe
No nasty surprises with the Laka guide to bike security
We love bikes. They're joyful, give us freedom and keep us healthy. No wonder there are people out there who want your bike for themselves. It's a fact of city living that bikes are stolen, unfortunately all too frequently.
↓
Having your bike nicked is frustrating and inconvenient to say the least. Anyone who has had their bike disappear from its last location will know the horrible sinking feeling as you realise that it isn't where you left it, with all the inconvenience that entails.
We don't want anyone in our community to experience that, so we thought we'd ask bike insurance specialists Laka for their top tips for keeping your bike safe. Here's their list, as well as the products they recommend for added security and peace of mind. May you never experience that sinking feeling!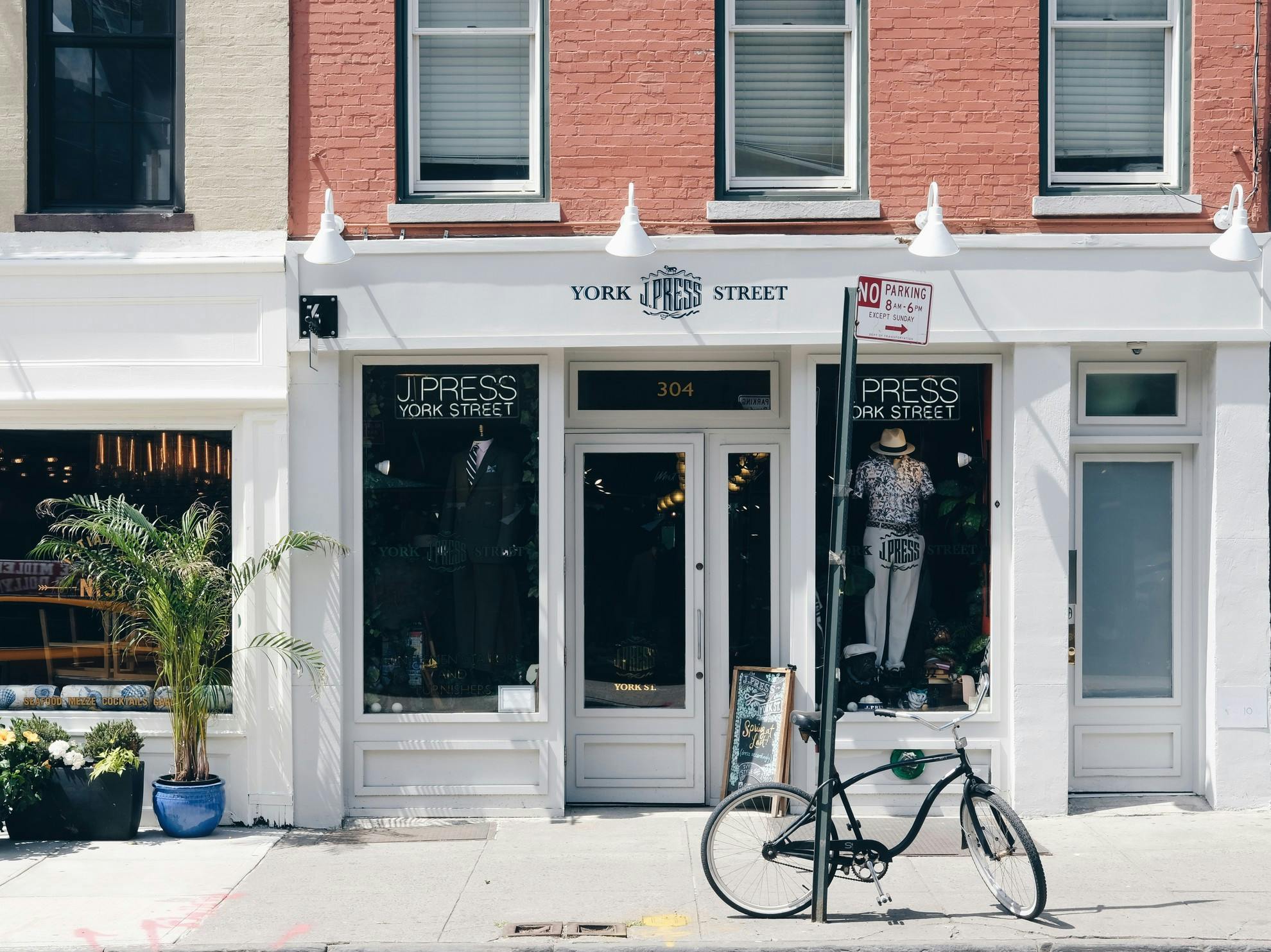 Lock it up
If you're going to spend money, this is where the investment should go. Make sure you are purchasing a Gold Sold Secure Lock.
Sold Secure is an independent, not for profit, organisation that tests locks for their strength, reliability and sophistication and ranks them either Gold, Silver or Bronze. Gold rated locks "offer the highest level of security".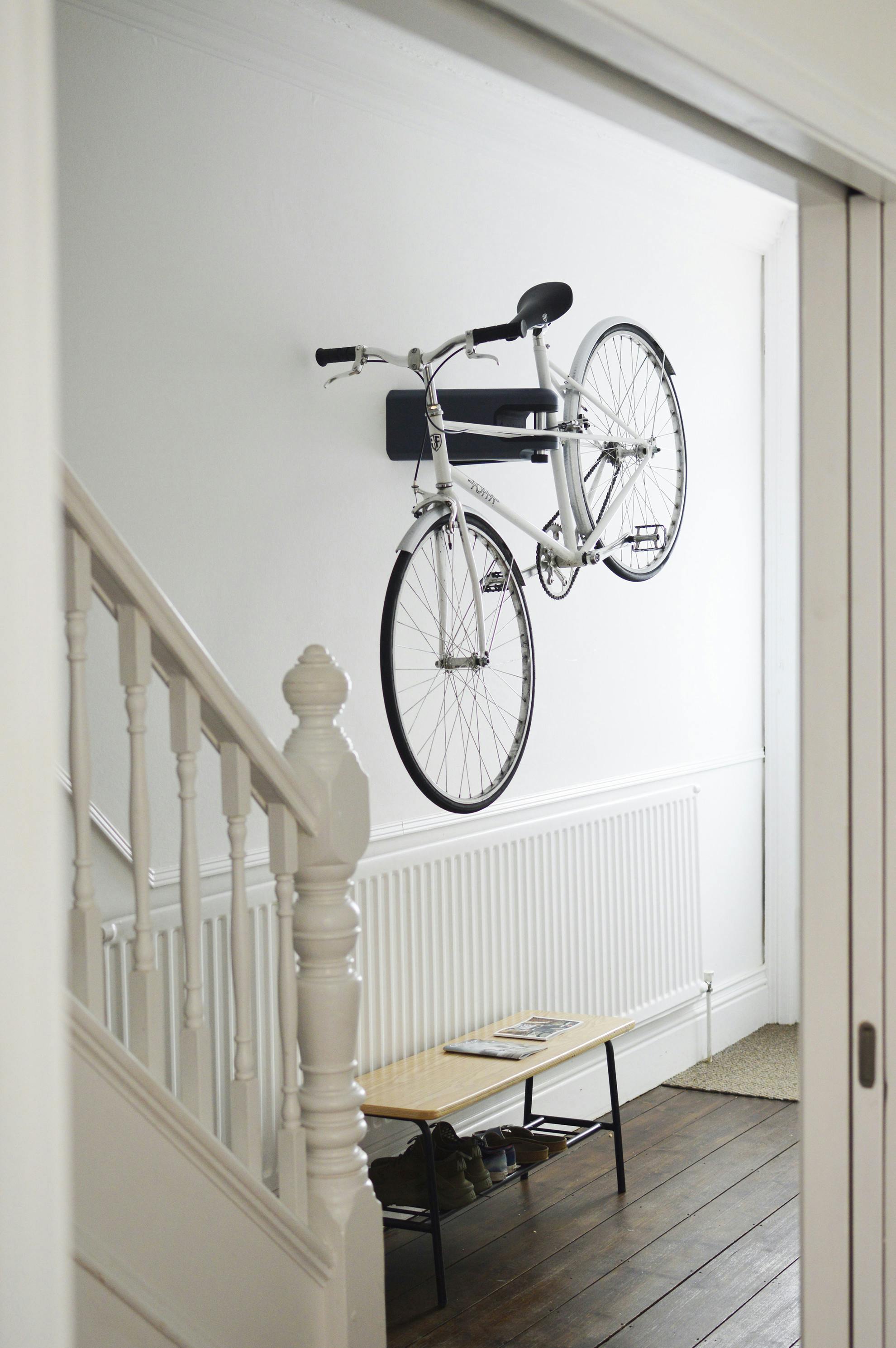 Learn to lock up properly
Always lock your bike up paying attention to the value of the different parts:
Frame
Rear Wheel
Front Wheel
Try and capture your bike frame and rear wheel together within your lock, whilst making sure you take up as much usable space of the lock as possible. This is so that thieves aren't able to fit tools around the lock in order to cut or break it.
Keep your lock high and away from the ground, with the key lock facing downwards. This adds a layer of difficulty for that would be thief, as it limits the opportunity for them to get leverage on the lock to break it with cutters.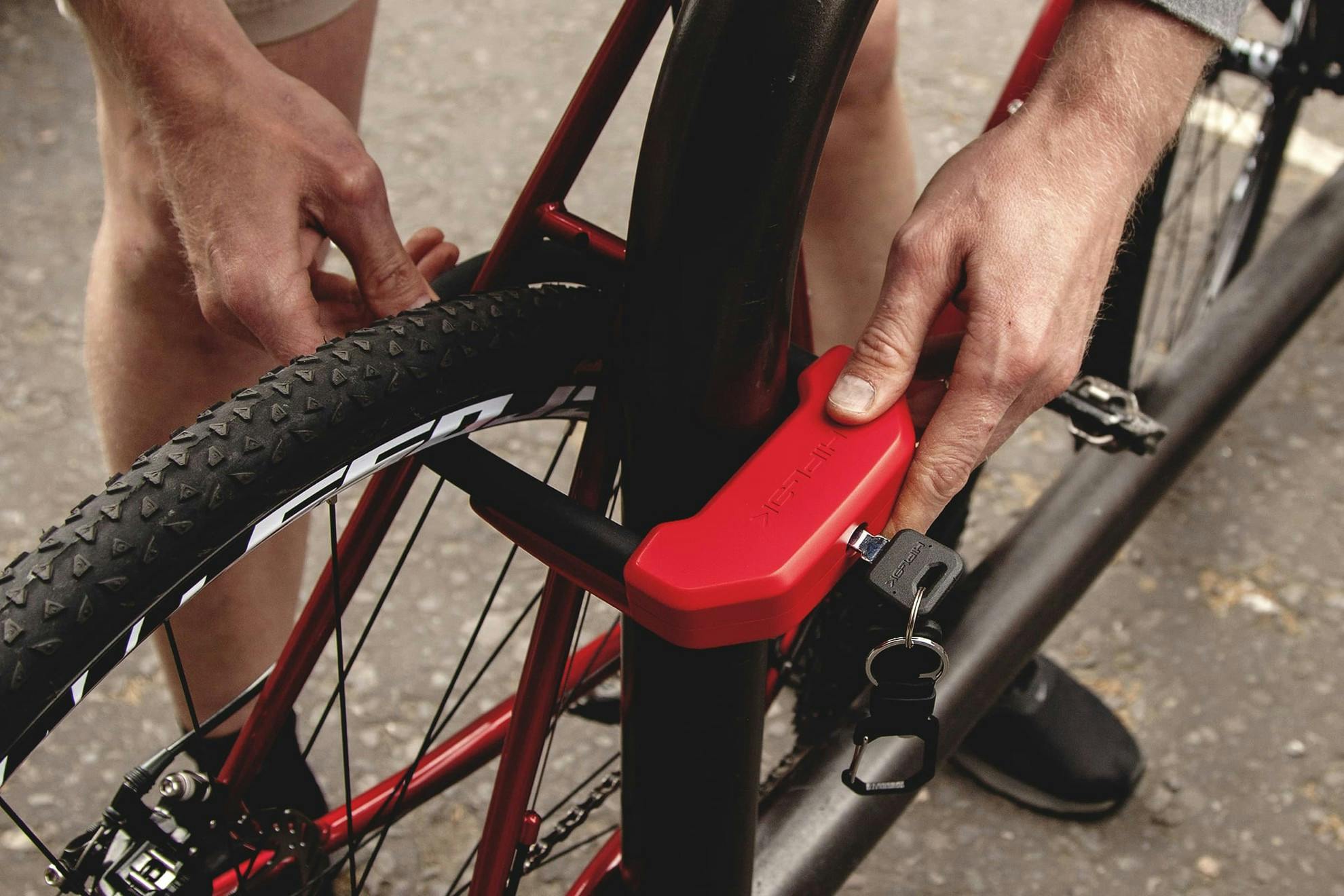 Double up your locks
As an extra, use a double loop cable as well.  Run the cable around your front wheel and secure it to your lock of choice. Ensure that the main lock is what is connected to the immovable object you've chosen, and not just the cable.
Even better, use two separate high quality locks - one for the rear wheel and frame, and the other for the front wheel and frame.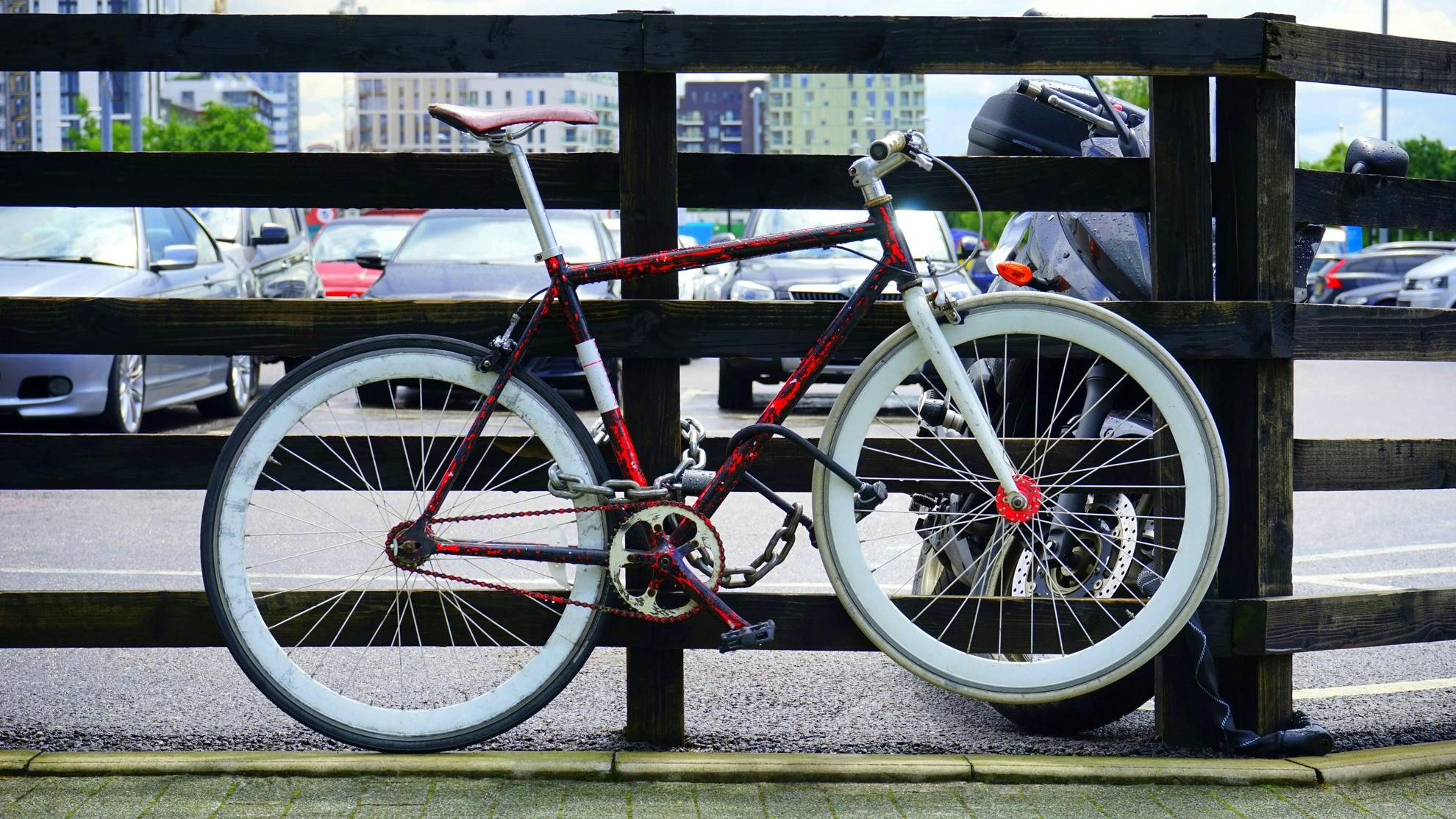 Where you lock is as important as how you lock
Always lock your bike to a solid and secure fixture which cannot be cut and where the bike is immovable. Be careful if your chosen fixture is loose or wobbly - a thief could exploit the weakness to get to your bike.
If you visit the same locations frequently, try and vary your parking spots to keep it inconsistent, in case anyone is trying to keep track of your bike.
Don't park your bike in hidden areas such as backyards, cul-de-sacs, or obscure alleyways. Choose public spaces where CCTV may be available, which are well lit and where people are walking by even during the evening or hours of darkness.
As reported by the Evening Standard, cyclists should be wary when securing bikes to cycle racks. Thieves have been known to cut through the metal racks and then cover them with gaffer tape to appear temporarily repaired. Be alert for anything suspicious looking.
Wherever possible, keep your bike locked up inside (for instance, when at home).
Laka Tip: Try and lock your bike next to other more valuable bikes which are less securely locked ;)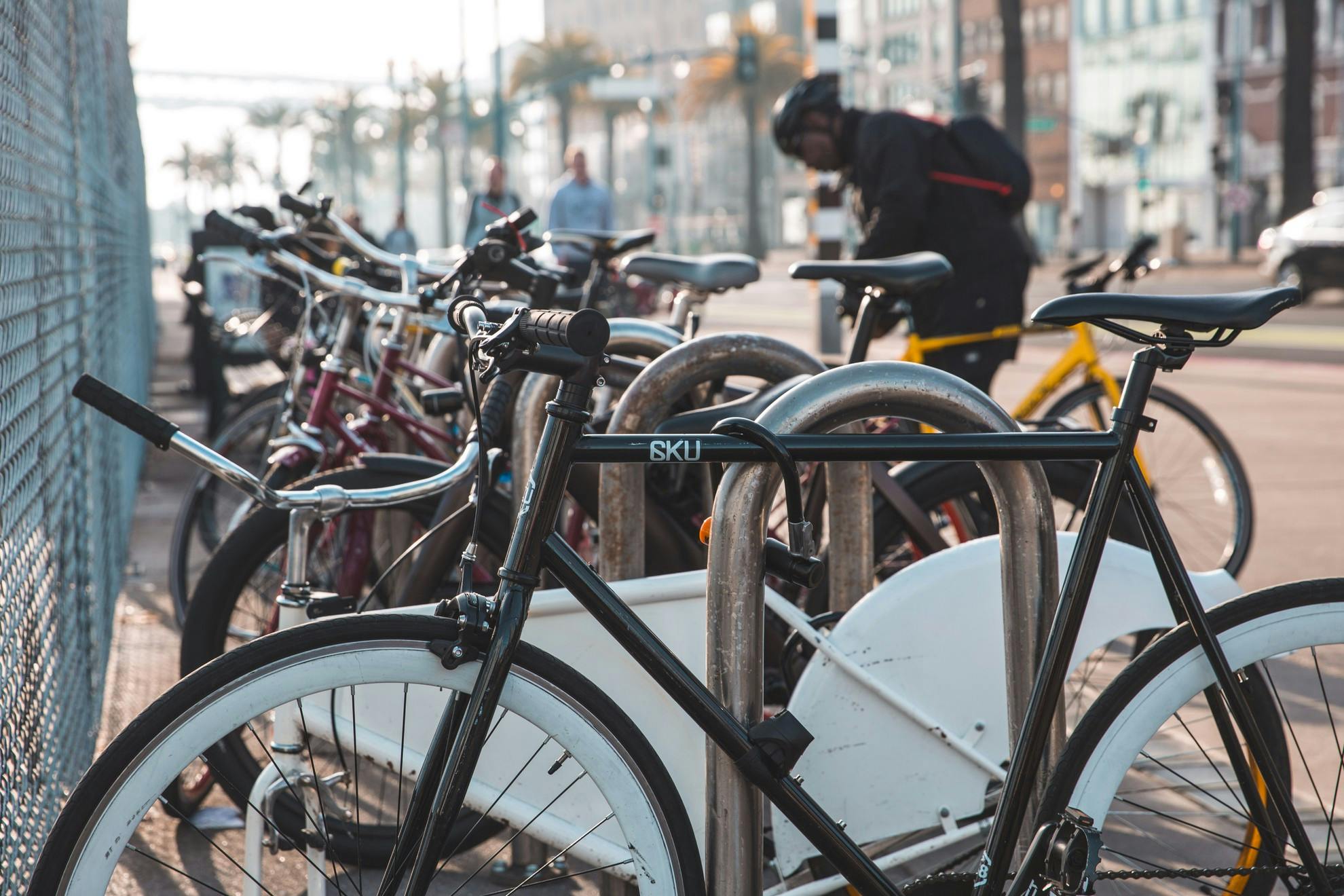 Level up
You can never be too secure! We've seen an ever-increasing number of claims for stolen handlebars where thieves either saw through the stem, or use a screwdriver to undo screws and strip parts from the bike.
For that extra security and peace of mind, we recommend Hexlox to secure the individual parts of your bike. It's an innovative product which secures your seat, wheels and any other parts of your bike that are attached with a hex (allen) key.
Where possible and necessary, remove any detachable elements of your bike when parking, such as wheels, lights, attached computers or particularly nice saddles.
Make sure you hide your location on fitness tracking apps such as Strava. Thieves can work out where you store you bike if you don't have a privacy zone set up. Set your privacy zones and keep your personal data, and your bike, secure. Find out more in our post "Privacy Revisited" here.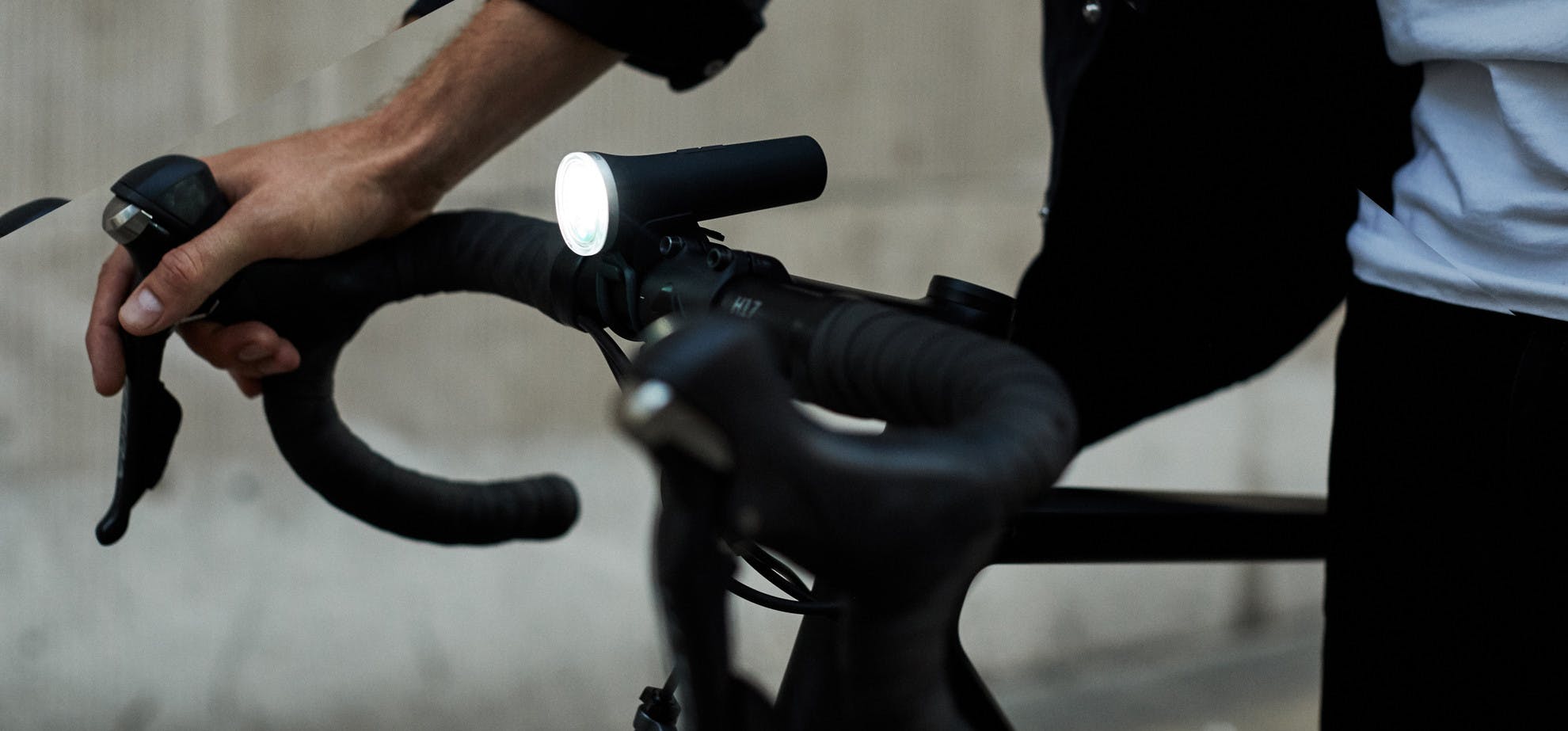 For sure, insure
It's a sad fact that sometimes the worst will happen. We feel for you! What will make that sadness easier to bear, and let you avoid some of the emotional and financial stress, is having your bike insured so you can get your mode of transport back as soon as possible.
That's where Laka comes in: Laka is an innovative bicycle insurance company powered by the community. Cyclists join Laka to protect their bikes and gear without paying upfront premiums. Instead, Laka settles claims in their community first and shares the cost fairly with everyone at the end of the month. No claims mean no pay!

If you're in the UK, you can join the Laka club and receive free third-party liability insurance, as well as cycling perks to help keep your bike safe such as discounts on HipLok and Hexlox products. Join the club here.