Start your summer fling with Beryl
It's official; Love is in the air. 
It's summer time, our favourite backdrop for love. Sunnier and longer days means we get more time for beach trips, picnics in the park and enjoying sunsets together. Ice creams are in hands, picnic blankets are squashed into bags and smiles are on faces.
And summer love isn't just for couples.This is the perfect time to practise better self care and invest in the ultimate love language; quality time. Quality time with friends, family and ourselves. Now is the time to plan spontaneous trips, creating new memories and bettering our relationships.
Enter Beryl, bringing the green flag energy this summer. 💚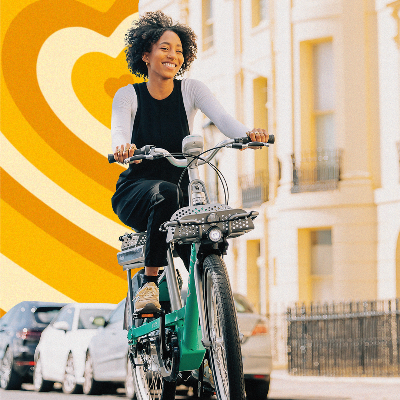 Our bikes, e-bikes and e-scooters provide a fun and, dare we say it, flirty mode of transport to power your summer adventures. Avoid the traffic, high fuel costs and nightmare parking of summer's past, and instead power a summer of spontaneity, flexibility and adventure. The ultimate way of being connected with the people and activities you love.
So get ready to swipe right on Beryl and see your city from a whole new perspective. If you're planning the perfect summer to fall in love with, make sure Beryl helps to take you there.
 ❤️🚲❤️
Ready to kick start things off? Simply download the Beryl app and get riding.
Love from Beryl x