At Beryl we are helping to build a better world by developing technology, vehicles and integrating services to deliver and run world-class urban transport schemes. We strive to meet exceptional standards of social and environmental performance, accountability, and transparency. 
To provide assurances to our riders and partners, we have invested in three ISO certifications: these are internationally recognised certifications that are audited by UKAS-accredited auditors and are the gold standard in information security, quality management and environmental management.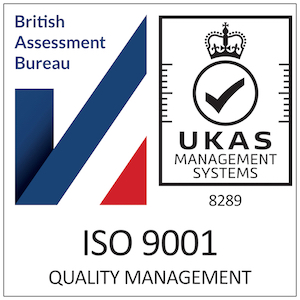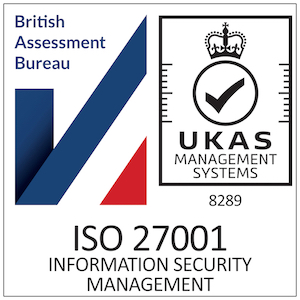 ISO 9001 
ISO 9001 is an internationally recognised standard for Quality Management Systems (QMS), that helps companies develop products and systems with quality at the heart of everything they do.
We gained our ISO 9001 to support the build and provision of our quality products and services that meet and exceed the needs of our customers and partners.
Our quality goals are to:
Provide an excellent customer experience underpinned by our readily accessible customer support to deal with any issues our customers may have.
Manage everything we do with safety first, for our customers and staff, underpinning all our decisions.
Listen to our customers and staff while striving to improve our services and products every day.
Be open and transparent when things don't work as planned, and learn from that.
Keep all our customers' data secure and be completely transparent should anything happen to compromise that.
Our ISO 9001 certificate and quality policy are available upon request.
ISO 14001 
ISO 14001 is an internationally recognised standard for Environmental Management Systems (EMS), used by organisations to help identify, manage, monitor and control environmental processes.
While our micromobility schemes play a vital role in decarbonising transport systems, it's vital that the environmental impacts are also considered in our day-to-day operations and business decisions. 
Gaining the ISO 14001 standard shows just how seriously we take our own environmental performance and allows us to demonstrate legal compliance, further waste reduction, resource use and promote more responsible ways of working.
We work hard to ensure sustainability is at the core of our daily operations by: 
Ensuring product longevity by designing our own products in-house to last a minimum of five years. 
Designing, building and fixing vehicles in our own specialist workshops, reducing the need for mass transportation of vehicles over long distances for repair.
Recycling parts that are damaged beyond repair and unable to be reused where possible. 
Maintaining a comprehensive asset management system that allows for full end-to-end transparency and audibility, tracking every part from inventory, to bike build, to live service, to reuse and then, if applicable, recycling. 
Developing accredited recycling partnerships with specialist firms, to target hard-to-recycle waste, including lithium batteries, tyres, inner tubes, and magnets.
Our ISO 14001 certificate and environmental policy are available upon request.
 
ISO 27001 
ISO 27001 is an internationally recognised standard that outlines the best practices for managing information securely. It demonstrates that we keep information, like our customer data, safe and secure.
Our ISO 27001 accreditation demonstrates the importance we place on safeguarding all information we hold, including that of our customers. 
We have a robust framework to ensure all information is handled securely to keep potential risks and threats at bay.
Our ISO 27001 certificate and policy are available upon request.