We've got your back (to school) with a new 25% discount just for students
Getting to lectures on time, meeting friends off campus, a quick dash across town to your work shift...it's all a lot less stressful with Beryl!
If you're starting the academic year in one of our Beryl schemes then moving around is about to become a lot easier, flexible and cheaper. We've got a brand new 25% off offer which is open to all students in eligible schemes.* The discount applies to all our Minute Bundles and Rider Passes - which are already the cheapest way to travel. All you need to do is create a Beryl account with your college or university email address, then complete our online form and we'll email you your own unique discount code which will be valid for this entire academic year, simple!
You can find out where your nearest bay is and which vehicles we have near you on our handy Where to Hire page. We love our pedal bikes, but if you are in a rush or have a lot of books to carry, an e-bike could be your ideal way to travel. If you're based in Bournemouth, Norwich or Birmingham then you can try one of our Beryl e-scooters as well. If it's your first time using a public hire scheme then our helpful How It Works guide is a great place to start.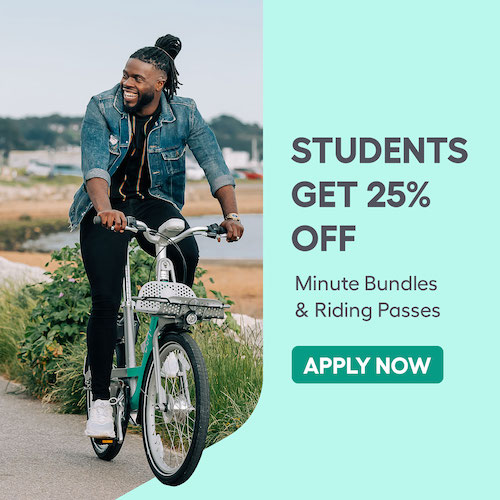 *Offer currently not available in Hackney, Westminster, Greater Manchester or the West Midlands. Full terms and conditions are available here.