Cycle safe this winter
Nothing beats a crisp winter's day, but dark nights and chilly weather can make riding more of a challenge than usual. Despite the weather, riding a bike can still be great fun and a simple way to get around. 
Keep riding and keep safe with our top tips for cold-weather cycling.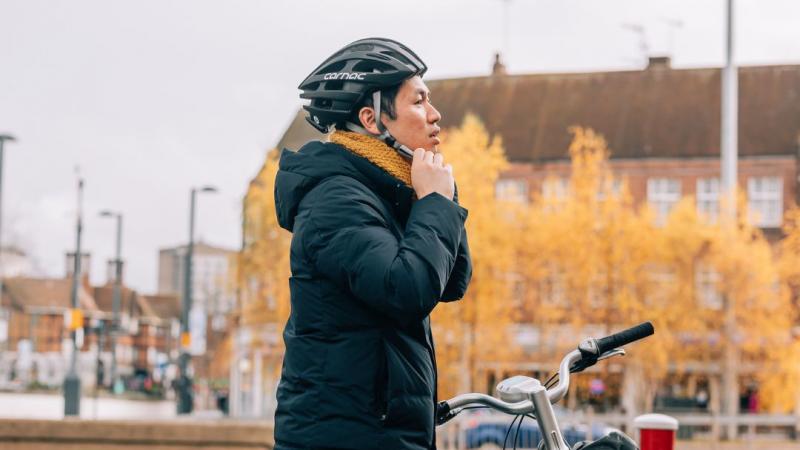 Preparation:
Try to check the weather forecast before you head out and ride cautiously in wet or icy conditions

Wear appropriate, non-slip footwear. Not only will your feet stay dry and warm but you're less likely to slip on your pedals or ground when stopping.

Waterproof gloves, jackets and trousers will keep you dry in rainy weather.

Wearing multiple layers, rather than one thick layer, is also an effective way to stay warm

Bring a suitable helmet for your journey, if you add a hat underneath make sure the helmet still fits well.

Wear reflective or visible clothing to help you to be seen by other road users. 

Pay extra attention to road signs and have an alternative route in case of any unexpected delays.
Riding tips:
Leave ample room between you and the vehicle in front. Allow more time to break on wet, slippery surfaces.

Be mindful when cycling in windy conditions, a good tip is to hunch over your handlebars to reduce wind resistance.

Look ahead and prepare for any obstacles ahead of you, such as wet leaves.

Riding is always more enjoyable in the company of other people. Asking a friend to come along with you on your bike ride is a great way to motivate you to cycle, plus it makes time fly by.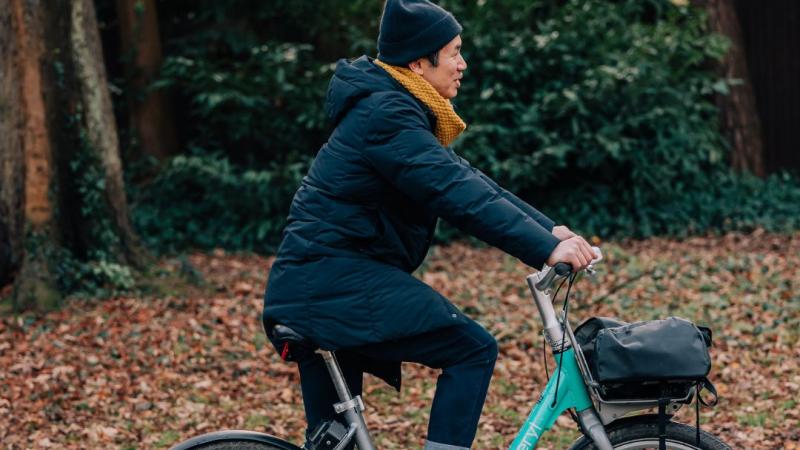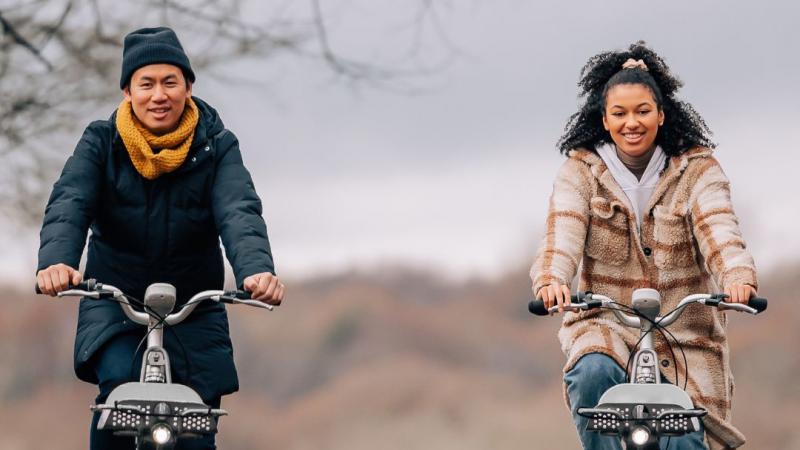 Our bikes are designed by us with a range of safety and comfort features to make riding a pleasure, no matter the time of year. You don't have to let the dark put you off.
With shorter days and longer nights, you can rely on our integrated Laserlights that are installed on every bike to make sure that you're easily visible. Our Laserlight switches on automatically, allowing you to remain confident when cycling after dusk. If you're unsure if someone can see you, or if you need to alert someone that you're approaching, ring our built-in bell to make yourself known.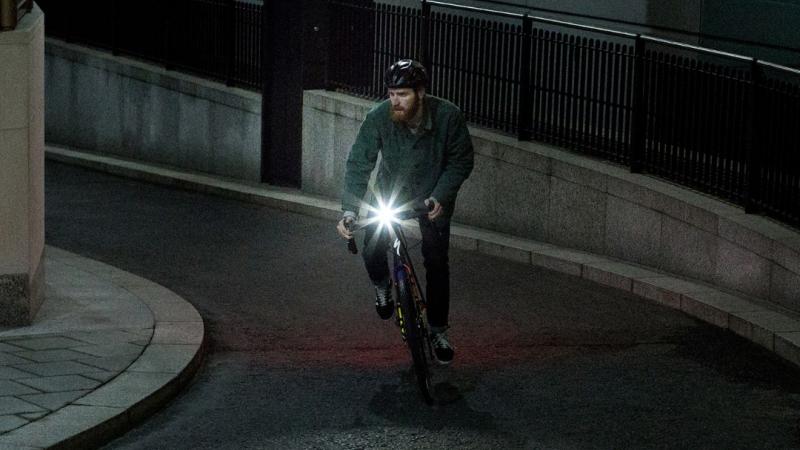 Winter cycling can be different to the warmer months, so treat yourself by enjoying some of your favourite snacks while you cycle. You can pause your ride for up to 15 minutes, plenty of time for you to pick a café for a hot chocolate and use it as a chance to thaw out and fuel up for the rest of your ride.
We hope these tips will help you when you're pedalling around this winter.
Hire a Beryl bike through the Beryl app, available for free download on the App Store for iOS, and the Google Play Store for Android users.