Find amazing e-cargo bikes in the City of Westminster. Fitted with an electric-assist motor for extra power, the bikes are ideal for transporting small to medium loads, such as work tools, shopping or sports equipment.
And because they're bikes you can ride in the cycle lanes, zipping past the traffic while helping to reduce carbon emissions and air pollution.
Whether it's for business or personal purposes, e-cargo bikes are a green and cost-effective way to carry the load, while getting a little mental and physical health boost at the same time. Oh and they're pretty fun too!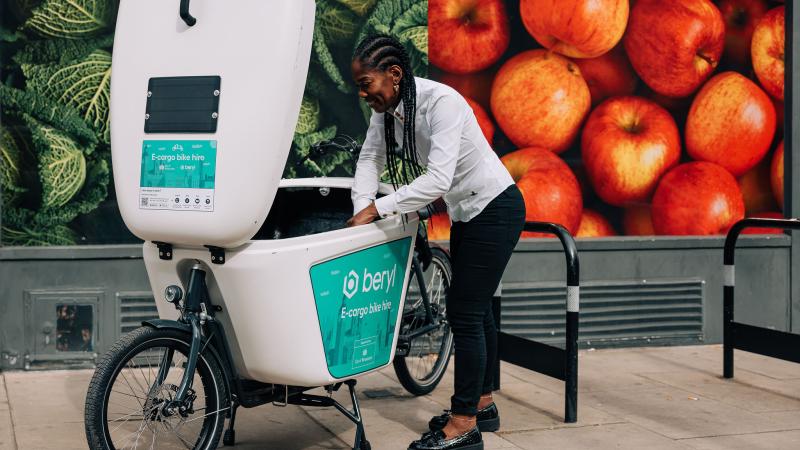 Find your ride
Use the map below to find your nearest bay or cargo bike.
Meet the cargo bikes
Let our cargo bikes carry the load. Whether it's shopping, equipment or deliveries our cargo bikes make transporting heavy loads a breeze.
Pricing
Simply tap and roll
Pay as you ride
Best for a single ride
Pay for the time you ride
Best for a single ride, or occasional journeys
| Vehicle | Unlock fee | Price per minute |
| --- | --- | --- |
| e-cargo bike | £1.50 | 10p |
| | | |
| | | |
Cargo bike case study
Tom Massey runs a Hackney-based carpentry business, specialising in the conservation of historic buildings, particularly timber. Find out how our e-cargo bikes in Hackney give him the mobility and flexibility to visit different sites with a variety of tools to carry out his skilled profession.